Hi, my name is
Noctis Enoch
Mind Reality is my reality. Welcome to my world of mind science and universal science.
I am a mind & reality scientist and writer. I use the internet as a medium to communicate with the rest of the world about my unique perspective and insights that I share along with others who have the mind of seeing things in a unified way.
To help people achieve higher awareness in living and experiencing life. To impact the world in the biggest way possible. To change lives and to create possibility. To revolutionize the way we understand the mind and reality. Because that is what governs every area of life, destiny and the universe.
To provide the highest value to the greatest number of people. Mind Reality is the avenue to make the greatest contribution to the world.
Life is about expressing your gift. Genius is my gift and I give it to the world. I intend to be the best in the world at what I do.
Educational psychology states that a learned person is one with a vision of unified knowledge. He does not like being restricted to seeing things from one dimension. He prefers seeing things from multiple dimensions and combine them into an integrated perspective.
My vision is integration and differentiation, definition and organization. To integrate knowledge and differentiate Truth from error. To define things to the core and to organize knowledge in the best possible ways.
Complete perspective is complete knowledge and understanding.
My life purpose is to evolve human consciousness. I am here to bring hope, freedom and empowerment through my writings. To share joy and peace with the world. To bring deeper and better understanding of life's most important aspects to people. To take them to higher consciousness and greater awareness. To cause people to be in vibrational harmony with their desires and dreams.
To cause them to think the right thoughts so that they will create their desired reality. To cause them to feel the right feelings so that they will attract the things they desire. To cause them to become conscious creators in life instead of unconsciously creating what they do not desire. To be evolved in their consciousness to a point where they are able to handle anything that comes their way without losing their identity and power. To become more connected with the divine.
My desire is to learn and teach the secrets of mind and reality to the world to advance the entire realm of science and self help.
The ultimate purpose of all these is the advancement of human quality.
Throughout the past centuries, mankind has been looking to the outside for improving the quality of our lives. Technology has developed and advanced to a level where we can do many things we couldn't possibly do before. It's amazing how far the genius that Source has put in us has turn out to be. Now at the turn of the millennia, mankind is beginning to turn from looking outside to looking inside to exploring and developing the vastly untapped potential that lies within each and everyone of us all along.
This is the area I'm talking about. The realm of the mind and spirit. The Age of Consciousness has dawned.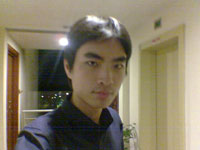 Noctis Enoch
Gender: Male
Industry: Metaphysics, Spirituality, Personal Development
Occupation: Mind & Reality Scientist and Writer, Internet Entrepreneur
Location: Singapore
"Science is finally entering the Spiritual Age." - Dr. Donald Schnell, Leading Authority of Spiritual disciplines, and Author of "The Initiation"
Want to know more about me and how I acquired all these Secret Knowledge? You can download the following interviews below.
Download the MindVip Interview with Noctis Enoch
Download the Positivity Space Interview with Noctis Enoch

If you want to FINALLY experience the COMPLETE Manifestation of All the Miracles, Success, Wealth, Health, Love and Happiness that you have always dreamed of… then register as member of Mind Reality now!
Go here now to discover how to become a Mind Reality Member:
==>http://www.MindReality.com